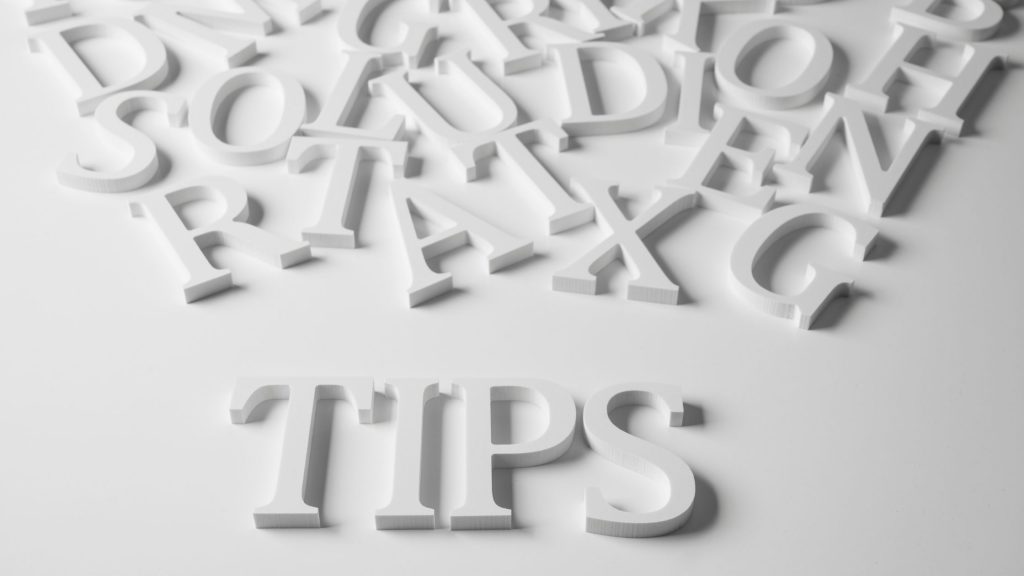 How much should I tip on my Sandals or Beaches resort vacation? 
This is a great question!   Most all inclusive resorts will include gratuity in the total package cost, but then allow additional tipping while on resort.   When we travel to all inclusive resorts throughout the Caribbean and Mexico you'll often find us with a stack of small bills for housekeeping, bar tenders and waitstaff. 
The exception is when we stay at Sandals or Beaches resort in the Caribbean.  These resorts come at a higher price point than other all inclusive brands, but they also include more in their up front package price as well, including almost all gratuities.   Sandals and Beaches want to ensure all guests receive a quality resort experience, regardless if they tip, so with few exceptions Sandals and Beaches have a no tipping policy.   If our clients encounter exceptional staff experiences (as they often do) we ask them to provide us staff names and departments so we can follow-up with a letter of commendation to resort management.    Great online reviews are also welcome where everyone can see what Sandals and Beaches rockstar employees do every day for their guests. 
When is tipping appropriate in Sandals and Beaches tipping policy? 
Transfer Drivers and Airport Valets :  The individuals who take your bags to your transfer vehicle and drive you to the resort are not Sandals or Beaches employees and definitely expect to receive cash tips for their services.   We'll tip $3 a bag for the valet.  For driver gratuity we usually start at $5-$10 and will increase from there.  What we tip depends on multiple factors like our driver also handling our bags, the distance from airport to resort, if we are with several other  guests or the only guests on a transfer vehicle, if the driver is a treasure trove of destination information and so forth.  What we tip on a 10 minute drive from Sangster airport to Sandals Montego Bay on a transfer with 3 other couples is different than what we tip on a private 90 minute transfer from Henwanorra Airport to the Sandals resorts on St. Lucia.
Golf Caddies : Caddies are mandatory at Sandals golf resorts.  The caddies are fantastic and like having your own golf pro with you.  We recommend you tip them similarly to what you would tip your favorite caddie at your favorite course and tip with cash. 
Spa Staff : Your Redlane Spa staff offer the same high quality service you would expect from your salon or spa at home.  The 12.5% service charge on your spa invoice does not include technician gratuity for your treatments.  We tip our Redlane Spa technicians 20% on the service, similar to what we tip our spa technicians here at home.   Spa gratuities may also be added to your room account.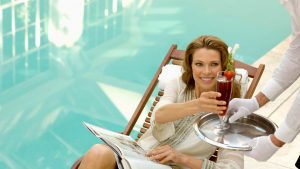 Butler Staff :   Sandals and Beaches Resorts don't offer a set guideline for butler tipping.  Ever since the butler program was implemented the resorts have insisted they want guest gratuities to be given based entirely on guest experience.   We tried cornering a butler on one visit to see if butlers could clue us in on expectations and the reply was "sometimes I receive money, sometimes I receive a hug".    For the record we do not advocate hugging your butler in lieu of tipping.  Sandals and Beaches butlers are amazing and earn every penny of gratuity plus some! 
If you book a butler level room category you will have a primary team of two butlers assigned to you,  and potentially one or two additional teams that will assist your primary butlers on days and evenings they may be off.  In addition if you utilize the 24 hour room service offered with butler service you'll have butler department staff delivering to your room potentially at times your butler is not working.    
Butler staff delivered room service – We'll typically tip $5 cash for delivery at time of delivery

Primary butler team – Gratuity can be added to your room account on your credit card and if we are busy and don't ask anything of our butlers we'll do a minimum of $25 a day.  On the other end of the spectrum if we are keeping our butlers very busy and they are working butler magic for us then we'll tip up to $75 a day.  On average we tend to tip right in the middle though at $50 a day. 

Exceptional butlers – If we have one butler that really shines we make sure they get extra for their hard work.  You can specify how much you want each butler to receive

When to tip – Butler gratuity may be added to your room account at the  time you settle or check-out.  Or you may give each butler a cash tip for your stay directly.
At the end of the day remember tipping is discretionary.  This post is meant to simply offer some guidance. How much you tip, when it is appropriate to tip, is entirely up to you. 
More information on the inclusions that come with a Sandals vacation read here 
More information on the inclusions that come with a Beaches vacation read here
Contact us directly to work with one of our resort specialists on your Sandals or Beaches vacation