Our Owner
Melinda – President, Dreams and Destinations, Inc.

Melinda has been in the travel industry for 26 years working in both the corporate and leisure travel markets.  She opened Dreams and Destinations Travel in 2001 after returning from North Carolina to the DC Metro area.  Melinda lived in Alaska until she was a teenager, traveling through much of the state (ask her about her dad's dog team and the Iditarod).   She has also traveled to Hawaii, Florida, and most of the continental US.   Her international destinations include Canada, Mexico, the Caribbean, Europe, Egypt, and New Zealand.  Melinda's extensive travel experience allows her to assist clients with any type of vacation worldwide, but she specializes in destination weddings (weddings in the Caribbean and Mexico are her favorites), honeymoons, all inclusive honeymoon destinations, luxury getaways, and romantic travel.   Melinda was a destination wedding bride and loves to work with other brides to make their dream of a romantic destination wedding a reality.  She is a destination wedding specialist with many resorts including Sandals and Beaches Resorts, AM Resorts, Karisma Resorts and Palace Resorts.  She is also a WOW Wedding specialist for Hard Rock and UNICO 20°87° Resorts and holds a CTA through the Travel Institute.  She is a lifetime Platinum level Certified Sandals and Beaches Resort specialist and is a member of the elite Chairman's Royal Club award for Sandals and Beaches Resorts.
Melinda's hobbies include spending lots of time with her husband and children (she loves motherhood and the experience of traveling with young children), shopping, travel, reading, writing, wine tasting, cooking, hockey (watching not playing!) and more shopping.  She has most recently traveled to Turks and Caicos, Antigua and Mexico.   Melinda's 2022 travel plans include the Bahamas, Jamaica, Curacao and of course her home away from home, Mexico.
Melinda's Dream Destinations include Dubai, Tanzania, South Africa, the Maldives and Bali.

Leslie
Travel Consultant /Group Support – Dreams and Destinations, Inc.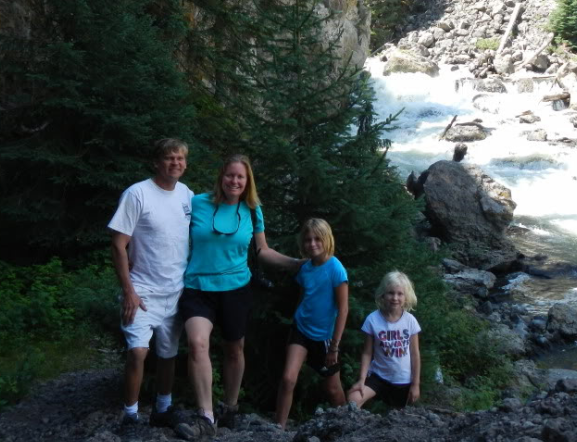 Leslie's love of travel started early with many wonderful family vacations and as a teenager she was fortunate enough to travel to Hawaii, Austria, Germany, Switzerland and Italy. Leslie carried her love of travel with her to college where she majored in Anthropology with a specialization in Mayan Archaeology. During this time Leslie had the opportunity to work in Belize at the Caracol Archaeological site. When her work was finished she and a few friends backpacked the Yucatan Peninsula traveling from one Archaeology site to the next. Over the years, Leslie has returned to Mexico many times traveling from Manzanillo to Ixtapa and Zihuatanejo.
Leslie, her husband Rob and their two daughters enjoy a very active lifestyle with lots of hiking, mountain biking, snowboarding and surfing together. Their family vacations have included cruises to both the Eastern and Western Caribbean, vacationing in the Canadian Rockies and Banff, Canada. They have road tripped from Florida to Yellowstone and as a family they have spent 8 weeks in Costa Rica enjoying off the beaten path experiences. Leslie is a firm believer in the importance of travel as part of a child's life education.
Leslie specializes in Mexico, Costa Rica, Central America, South America and adventure travel. Her dream destinations include Greece, France, Machu Pichu in Peru and Alaska.
Donnie
Outside Agent – Georgia, Virginia and Florida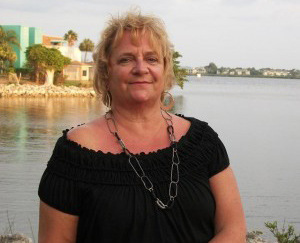 Donnie has been a travel agent for 27 years and has done both corporate and leisure travel. She is a Caribbean specialist and has personally traveled to Jamaica, the Bahamas, Turks and Caicos, the USVI, Aruba, Barbados, Puerto Rico, Grand Cayman, and Mexico. Other destinations worldwide include France, Sweden, Italy, Austria, Czech Republic, Switzerland, Germany, Belgium, Spain and Portugal. Donnie is a Disney Specialist, a family travel specialist, a honeymoon specialist and a cruise specialist.
Donnie's hobbies include snorkeling, swimming, travel (of course!), biking, playing with her dog and 2 grandchildren, reading, card games, concerts and music of all styles (she is a self proclaimed groupie).
Donnie's Dream Destinations—Donnie has recently traveled to St. Lucia, the Bahamas, Jamaica and Turks and Caicos and cruised the Caribbean on the Disney Magic.    Currently she is planning a trip to Nassau, Turks and Caicos and Grenada.   She hopes to someday visit Greece, Africa, Tahiti and Fiji.

Stacey
Outside Agent – Wheeling, WV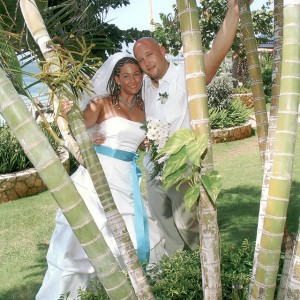 Stacey's passion for travel started in college when she participated in a Study-Abroad program that placed her amid the Swiss Alps for a summer.  While there, she got to travel throughout Europe visiting France, Italy, Austria, Germany, Belgium, and the Netherlands.   Stacey earned her Bachelor's Degree in Tourism and Recreational Management and over the past 10 years she has worked in various roles including special event planning, casino player development, and hotel management.
Stacey's travel experience includes all-inclusive resorts and cruising.  She has traveled to Canada, Florida, Hawaii, and throughout the majority of the US.  Her all-time favorite destination is the Caribbean, where she literally fell in love with Jamaica while she married her husband on the shores of Sandals Montego Bay!   In 2013 Stacey and her husband returned to Ocho Rios, Jamaica to renew their marriage vows and to celebrate the love of their family with their two young boys.   As you can imagine, Stacey comes to us with personal experience in destination wedding, vow renewal, honeymoon planning and family travel!
After a recent relocation to Wheeling, WV from Northern PA, Stacy decided to follow her dreams and passion of traveling and providing that superior level of customer service.  This is why she joined our team to help create the special moments for those looking to book the DESTINATIONS of their DREAMS!  Most recently Stacey has taken a Caribbean cruise with her family and has traveled to Jamaica, Mexico, St. Lucia, Nassau, Turks and Caicos and Grenada.
Stacey's dream destinations include Greece, Australia and Aruba.
Anna
Outside Agent – Charlotte, NC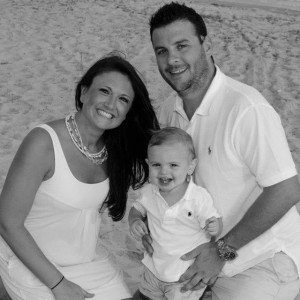 Anna's passion for travel started at a very young age with her grandmother, who was a travel agent, and always showed her pictures and shared her stories of trips from around the world.  As an only child,  Anna's parents always brought her on their vacations and work trips.  She traveled to Europe twice before graduating high school visiting Spain, France, Germany, Austria and England.  Anna traveled most of the Caribbean multiple times and also studied abroad in Argentina for six months before graduating from East Carolina University a bachelor's degree in Communication Public Relations and a minor in Business.    Since college Anna has traveled through all of the Hawaiian islands.  She loves the west coast vineyards.  Her travel experience is broad and ranges from all-inclusive resorts in Mexico and the Caribbean to cruises and a variety of hotels across the world.
Anna and her husband were married in a destination wedding on Jamaica, a favorite island for Anna and her family.   Anna's wedding was held at Sandals Dunn's River, with the reception at Sandals Grande Riviera, followed by a honeymoon to Sandals Royal Caribbean. After planning a destination wedding for 82 people, Anna realized that this was something she could see herself doing long term. Once Anna's son was born she decided it was time to make the move to become a travel agent and she could not be more excited. With the addition of a beautiful daughter to her family Anna loves being at home with her children and working with her wedding clients.
Anna comes to us with personal experience in destination weddings, honeymoons and group travel. Anna is a Certified Sandals Resort Specialist.  She has a strong sales background and believes in excellent customer service. She consistently goes above and beyond for all of her clients and she cannot wait to work with clients and groups to make all of their dreams come true to the destination of their choice!
Anna has recently traveled to the Big Island and Maui in Hawaii, to the Riviera Cancun, Mexico, Antigua and Jamaica.  She currently has travel plans this year that include St. Lucia, Nassau, Turks and Caicos and Grenada.
Anna's dream destinations are Bora Bora, Punta Mita, Nevis, and a country-wide tour of Italy.
Mandy
Outside Agent – Charlotte, NC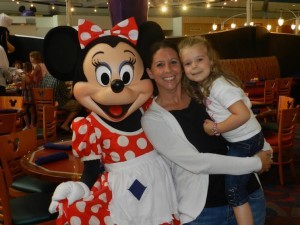 My name is Mandy and I'm so excited about jumping into the world of travel with Dreams and Destinations Travel!  I am a mom of two (Gray who is 6 and Jack is 3) and super close to celebrating 10 years of wedded bliss to my college best friend, Paul. I am a native to Charlotte, NC and I am happily situated with all of my friends and most of my family within a 20 mile radius.
Travel is a passion of mine. As I type this I am flying home from Turks and Caicos. I shifted into 2015 with my toes in the sand (not to mention the biggest bon fire and fireworks I have ever seen).  It was magical.  I love love love the islands. White sand, blue waters… yes please!!  Some of my favorite spots include Anguilla, Isla Mujeres, St. Lucia (where we honeymooned for 10 days) Costa Rica and of course the most recent gem I discovered in Turks and Caicos. I also spent 4 weeks in Europe post college graduation and visited 12 countries.  My bucket list is endless… I feel like the more I travel the more I want to see. I'm hoping to ring in my 10 year wedding anniversary this year in some remote and romantic over-the-water bungalow.   I want my kids to see the world..but I will also never forget the agreement my husband and I made on our honeymoon; we promised each other one trip per year, just us.   Travel, sun, and simply recharging your battery does wonders for the soul – it makes me a better person, wife, mom, friend… you get the point.  So here I go… I'm jumping in and so excited about 2015.   Not to mention my super talented sister is part of this travel team and we plan to make big waves this year.  Work hard… play hard.   Might sound cliche but I believe it with all of my heart.  Mandy recently has traveled to Cancun and Cabo.
Mandy's current travel plans include Puerto Vallarta and Mandy hopes to add  Grenada this year as well.
Adam
Outside Agent- GA, NY, KY, OH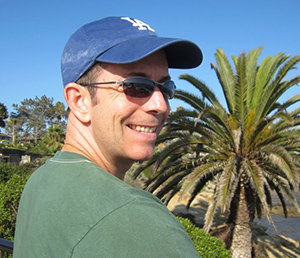 Adam holds a B.A. in International Studies through UCLA, a Master's in International Business and Diplomacy through the University of Kentucky and has studied abroad in both Madrid and London. Prior to becoming a travel agent Adam interned at the United Nations, worked for the International YMCA in Greece and Russia and has lived, studied traveled and worked for large corporations in 6 continents. In 2004 Adam took all of his impressive personal experience in travel and international destinations and parlayed it into a highly successful career as a global travel consultant.
Adam specializes in customized travel worldwide with a focus on Europe and Asia, luxury travel worldwide, exotic adventure travel, LGBT travel, both small and large group travel, corporate travel and honeymoons. When Adam is not globetrotting he enjoys all sports, but particularly tennis, swimming and hiking. He enjoys ethnic cuisines, theater, music and discovering cool new restaurants around the world. Adam's first trip of 2017 will be to Cuba and he also plans on revisiting Mexico, the Eastern Caribbean and Europe. On Adam's bucket list is a luxury Trans-Siberian rail journey from Moscow to Valdivostock, Ryokans in Kyoto, Myanmar, Sri Lanka, Laos, Angkor Wat, sailing the Society Islands of French Polynesia with Paul Gaugin and river cruising in Europe, China and Southeast Asia.

Renee
Outside Agent-SC / NC
Renee (known as "Peaches" to friends and family) comes to Dreams and Destinations with 38 years of experience in corporate America.  Her love for travel, however, began as a child when she used to travel throughout the US extensively with her parents.  Renee loves both cruising and Disney and her  cruise vacations were where she fell in love with turquoise water and white sand.  Renee's love of island life began when she attended Anna Crawford's (another member of our Dreams and Destinations family and Renee's cousin)  wedding in Jamaica.  Renee began thinking that travel is truly genetic in her family and that she wanted to start a new career marrying her extensive customer service background, her love of working with people and her passion for travel.  She truly believes that "travel is the only thing you can buy that makes you richer" and we are excited to welcome Renee to our Dreams and Destinations family where she will have a focus honeymoons and Destination Weddings.    Renee currently lives in Lexington, SC  with her husband and daughter.  Her favorite island to date is Providenciales, Turks and Caicos.   Her Dream Destination is the South Pacific where Renee can  picture herself relaxing in her overwater bungalow.
Rupi
Wedding and Event Planner-Charlotte,NC
With the help of her friends, and Dreams and Destinations wedding specialists Anna and Mandy,  Rupi's dream wedding took place in beautiful Puerto Rico to the love of her life Cullen.  Rupi comes from a background of Wedding and Events planning that spans 10 years working as a USA based Wedding Planner, but she looked for expert help when it came to planning her own destination wedding.   During the planning process Rupi's love of all things destination wedding flourished and she has now joined the Dreams and Destinations team as a wedding and event planner for our destination wedding clients.   Travel and Weddings… the perfect match for Rupi!  Travel has always been a passion for Rupi and Cullen, who have travelled to many places for vacation and weddings.  With her wedding planning expertise, experience as a destination bride, and working along side the best travel consultants for destination wedding group travel, Rupi will work hard to make sure your vision for your dream destination wedding comes to life!