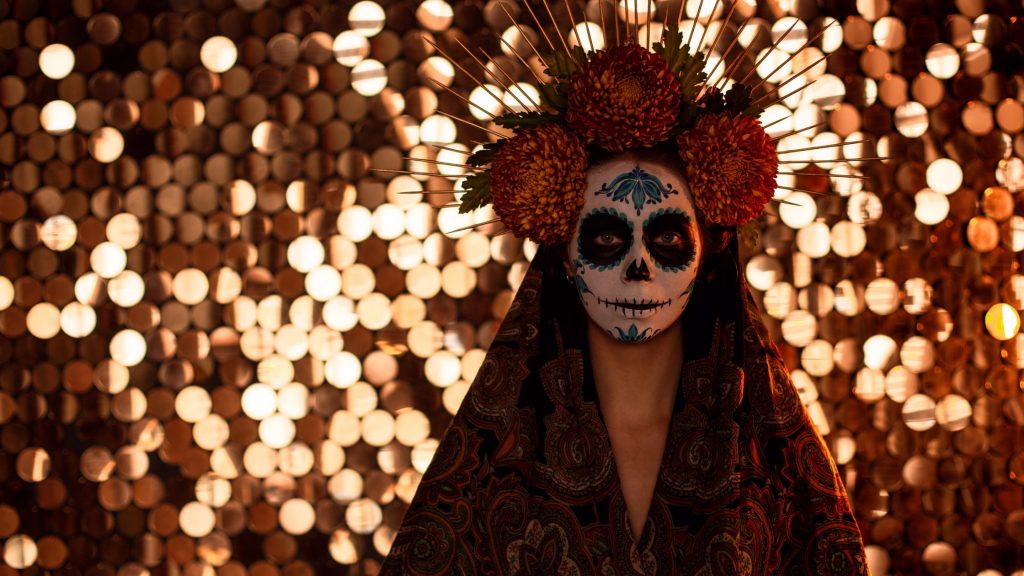 Día de los Muertos
One of the Mexican cultural experiences we love to talk about this time of year is Día de los Muertos (Day of the Dead). If you follow us on social media I'm sure you've realized our agency has a slight obsession with Mexico as a destination. Mexico offers so many types of fabulous vacations (NOT just beach vacations) and the best part of a trip to Mexico is warm Mexican hospitality paired with Mexico's vibrant culture. Día de los Muertos is one of Mexico's most colorful celebrations and is both a reflective and joyful holiday. From October 31-November 2nd families welcome back the souls of their deceased relatives for a brief reunion complete with food, drink and celebration. These celebrations and traditions are a blend of indigenous rituals (traced back nearly 3,000 years), Spanish tradition and All Saints/Souls Day celebrated in Catholicism.
According to tradition it is believed that each year the border between the spirit world and the world of the living is the thinnest between October 31 and November 2nd. During this time spirits of deceased family members are able to cross back and forth to rejoin their loved ones for feasting, dancing and enjoying music together. The holiday starts late on October 31 with November 1 being "el Dia de los Inocentes," or the day of the children where spirits of children rejoin their families for 24 hours. The spirits of adults can do the same on November 2 for "All Souls Day" or the Day of the Dead. The deceased are honored guests at the Día de los Muertos celebrations and living family members leave their favorite foods and other gifts either at their gravesites or on colorful ofrendas decorated with candles, marigolds (cempasuchil) and typically stacks of tortillas and fruit.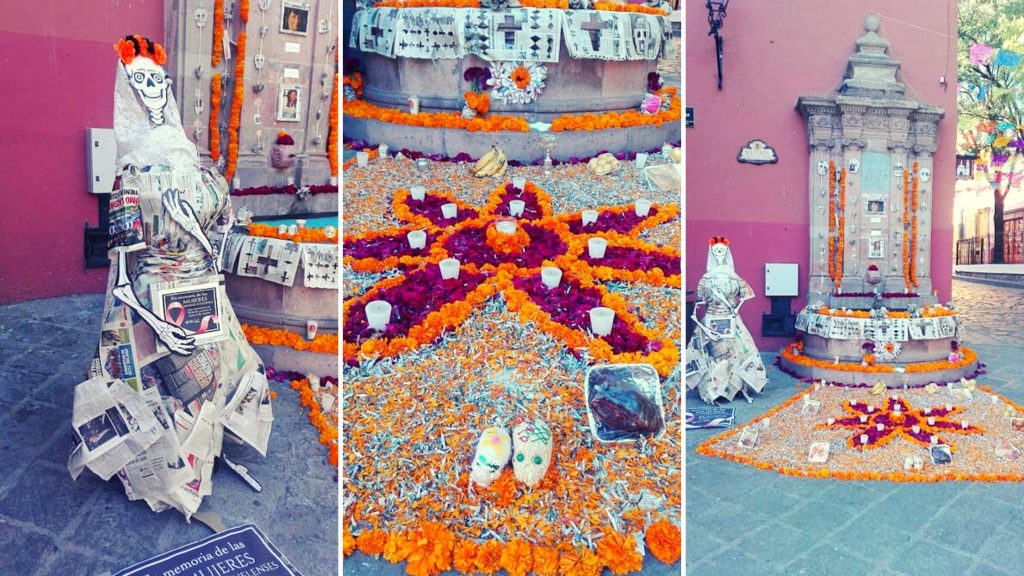 This holiday is rich with symbolism. Sugar skulls are the most famous symbol of Día de los Muertos and are placed on the gravesite and on ofrendas with the name of the deceased. Marigolds are considered flowers of the dead and their scent guides departed loved ones. The calacas (skeletons) and calaveras (skulls) date back to pre-Columbian times and the traditions of the Aztecs, Mayans and Toltecs. Skeletons and skulls signify rebirth into the next stage of life in these ancient cultures. The most frequently seen calacas are La Catrína and Catrín Hombre (stylish calacas women and men in European clothing). La Catrína was conceptualized by illustrator and satirist José Guadalupe Posada in the early 20th Century. Posada was making fun at the time of Mexico's attempts to mimic Europe by stating "todos somos calaveras" translated to English as "we are all skulls". In 1947 Diego Rivera, one of Mexico's most famous artists, gave Posada's illustration her name of La Catrína (a posh person).
While Día de los Muertos was once an obscure holiday now it is widely celebrated worldwide. In fact some of the largest celebrations outside of Mexico can be found right here in the US. In 2008 UNESCO recognized Dia de los Muertos as an Intangible Cultural Heritage of Humanity. Of course the pageantry of Day of the Dead is best experienced in person and we invite you to join our early notification list for our 2022 Day of the Dead group in San Miguel de Allende, Mexico. Space will be limited for this exclusive event!
2022 Día de los Muertos Interest List
Note of Gratitude
Nicole Norris, President – Nicole Norris Design and South Carolina/San Miguel de Allende Interior Designer
Francisco Correa Guide – San Miguel de Allende
Thank you for sharing your fabulous photos with us!