Bride and Groom Fly Free to Mexico and Caribbean Destination Weddings!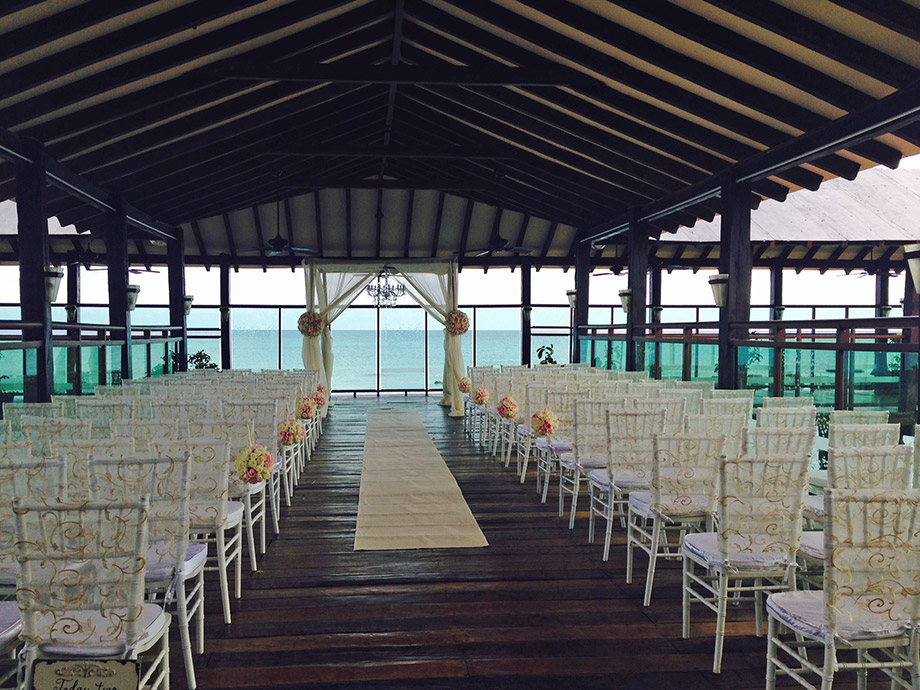 The Bride and Groom fly free to their destination wedding when they book their wedding group room block with Dreams and Destinations Travel in the month of March! As long as your wedding takes place on or before December 10,2019 we will provide air credits up to $1000 that help the Bride and Groom Fly Free!
How does this promotion work?
Mention the Bride and Groom Fly Free promotion when you book your destination wedding group room block with Dreams and Destinations Travel

before March 27, 2018

Room blocks contracts must be for a minimum of 10 rooms to qualify as a group. Rooms may be added as needed.
Make sure your destination wedding occurs on or before

December 10, 2019

For the Bride and Groom Fly Free promotion your group must reach a minimum of 75+ room nights by final payment on the room block
How do you get 75+ room nights? This can be twenty-five rooms for 3 nights, fifteen rooms for 5 nights, or any combination of 3 or more night stays equaling 75+ room nights
Only rooms in the block with a minimum of 3 nights or more will qualify for the Bride and Groom Fly Free promotion
At final payment for your room block, with 75+ room nights we will issue a flight credit up to $500 each for the bride and groom so if your flights are $500 or less the bride and groom fly free!
If your flights are more than $500 or if you decide to upgrade to business or first class because of the credit then $500 each will be applied to the bride and the groom's airfare for a total credit of $1000.00
The credit will be applied 30 days prior to travel and will only apply for US and Canadian travel gateways
Any change fees, seat assignment fees, baggage fees or other ancillary airline fees will be the responsibility of the bride and groom.
Bride and Groom fly free is combinable with other resort destination wedding promotions
Bride and Groom fly free is combinable with other Dreams and Destinations Travel promotions