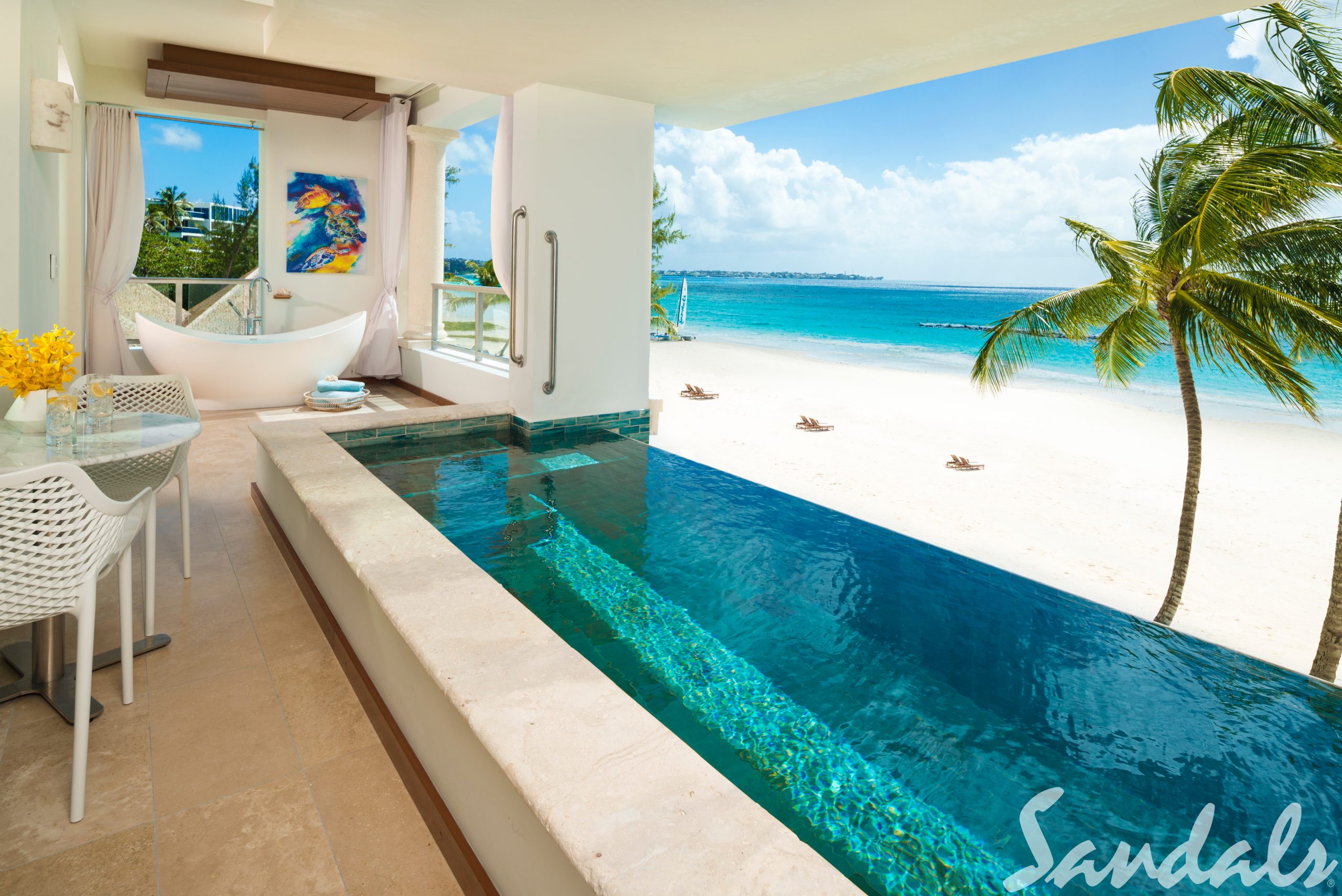 There are two amazing Sandals Resorts in Barbados!  The best part about the Sandals Resorts in Barbados is that they are side by side with free flow exchange privileges for guests!   Sandals Barbados offers rooms in luxury, club and butler categories.  We love the pool here (active and fun) and the Indian restaurant, Bombay, is so good!  Sandals Royal Barbados is all club and butler suites with rooftop pools, infinity pools and even a bowling alley!
More information on Sandals Barbados
More information on Sandals Royal Barbados
More About the Destination
Barbados really checks all the boxes for many travelers.  Whether you're interested in surf, a luxury vacation, or a romantic destination for the perfect honeymoon or destination wedding Barbados offers it all.   From the tranquil beaches of the West End to the vibrant Lawrence Gap and the stunning ruggedness of the east Barbados is a fascinating destination.  read more  
Exploring the Island
One of the things we really love about Barbados is the ability to get out and explore on your own.  We highly recommend leaving your resort and enjoying the opportunity to experience the island.  In fact both Sandals Resorts in Barbados are perfectly located for walking to Oistens and exploring The Gap!   In addition there are amazing excursions available that we highly recommend to round out your visit to the island.
Catamaran cruise and snorkeling with sea turtles – AMAZING!!!
A visit to Mount Gaye Rum Distillery – One of our favorite Caribbean rums!
Views of Barbados – This comprehensive island tour is a must
View more Island Routes excursion options in Barbados here
https://wheredreamslead.com/dev/2021/01/06/which_sandals_resort_barbados/