Saturday, May 7, 2022
The road to forever and always starts today. We've invited family and friends to join us as we take the Pearson Plunge to become one. Come join us as we become husband and wife in Jamaica! Grab your passports, we can't wait to see you there on our wedding day in beautiful paradise!
Stacey is our dedicated travel agent for our wedding group. If you have any questions, concerns or just want to hear more about the options available, please feel free to reach out to her directly. She will be the point of contact for booking your stay at Sandals Ochi Beach Resort and can also assist with your flights, transfers, add-on activities, travel insurance and more.
Sandals Ochi Beach Resort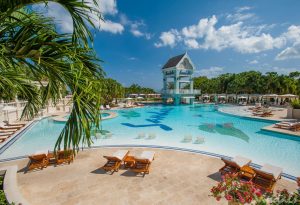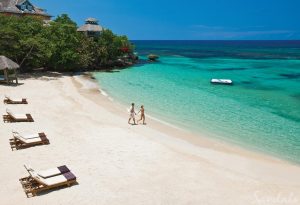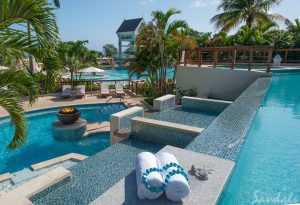 Located on the beautiful North Coast of Jamaica, Sandals Ochi Beach Resort is nestled between the lush mountains of St. Ann and the Caribbean Sea. The resort is located approximately 1 hour and 45 minutes away from the Sangster International Airport in Montego Bay.
Considered the true Garden of Eden, it's the largest Sandals Resort and is situated on the slopes of over 100 acres of beautiful hillside gardens overlooking the Caribbean Sea. This magnificently landscaped resort has taken the meaning of "lush" to a whole new level, with views to include blossoming gardens, grand mountain views and panoramic ocean views. This grand resort has catapulted guests' expectations by offering more variety of accommodations, dining options and activities than any other Sandals Resort.
At
Sandals Ochi
you'll discover 16 totally on-trend restaurants that will take you on a culinary journey across the globe, featuring savory dishes from the Orient, Northern Italian cuisine, Caribbean favorites, and gourmet French cuisine. With our impeccable service, uniquely romantic locations, and 5-star team of international chefs, it's no wonder we're the #1 All-Inclusive Dining Experience in the Caribbean.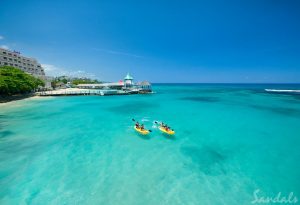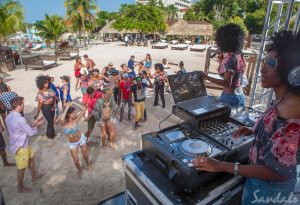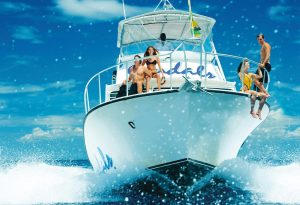 There are two sides to every story. This all-inclusive resort has a hot new beach club with 11 bars including the Caribbean's first speakeasy! There's a variety of watersports to choose from and activity and entertainment scheduled nonstop! It's exciting and happening, but only when you want it to be. Because the other side of Sandals Ochi Beach Resort offers unsurpassed privacy when you want a more serene escape. A true Garden of Eden encompassing over 100 acres, this resort is so vast and lush that, no matter where you find yourself, you'll always feel as if there's plenty of space to relax and getaway. All the things that make Jamaica such a uniquely spectacular destination are at the heart of Sandals Ochi.
ROOM ACCOMMODATIONS AT SANDALS OCHI
Whether

you are looking for simple room accommodations, or to splurge on a much needed vacation while you attend their beautiful wedding ceremony, Sandals offers accommodations for every type of traveler.
Room categories are broken down into 3 levels with multiple options in each. Feel free to contact Stacey to discuss these options and find the perfect room category for your stay.
Stacey is available to assist you on deciding which room category fits your needs best.
Luxury Room Accommodations – Every room at Sandals offers a luxury experience from the tranquility sleep experience including: extra wide king mattresses, s
pa style bathrooms and personalized attention from every staff member.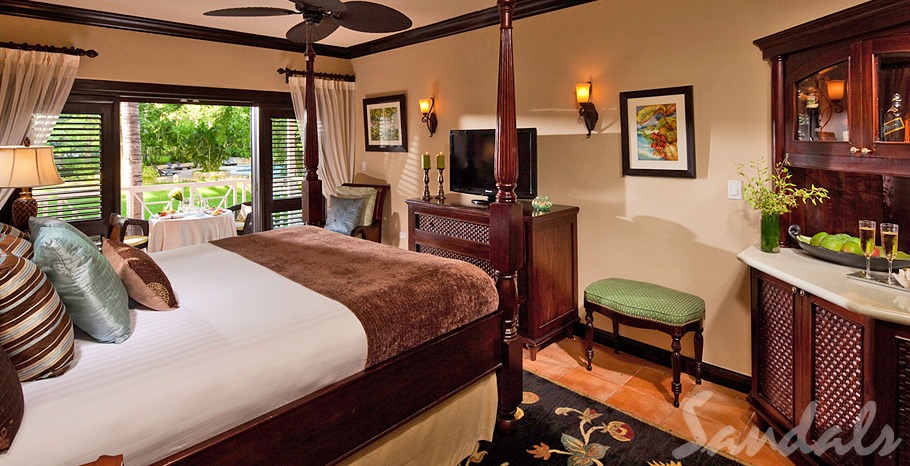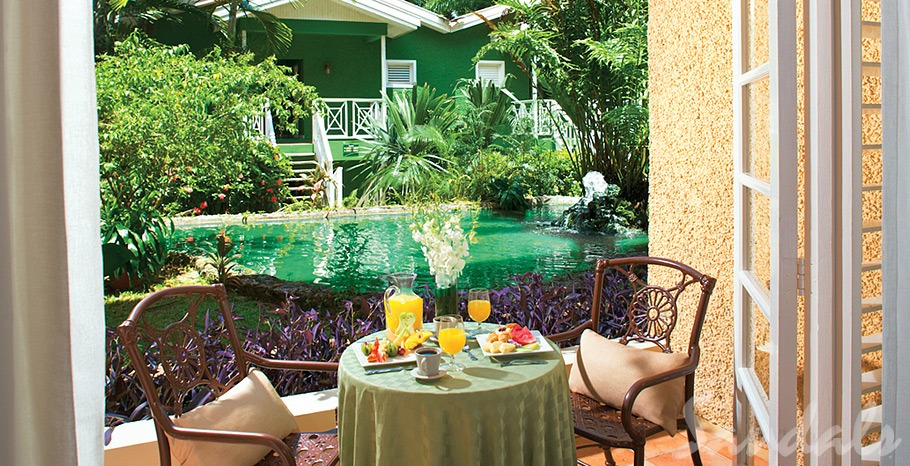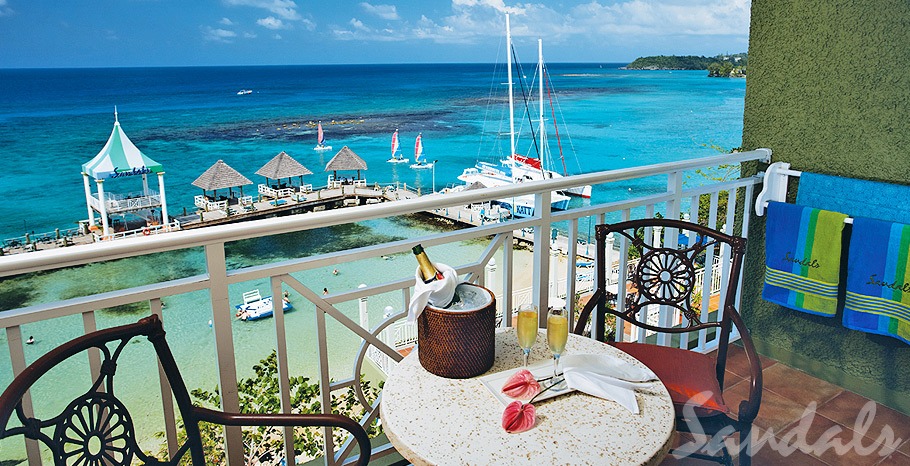 Club Sandals Room Accommodations (Highly Recommend!) – Club Sandals offers a higher level of service, nicer rooms and preferred locations to those guests who are looking to enhance their experience while on property. Each guest who books a Club level room category will have a dedicated concierge service while on property that includes, but is not limited to the following: VIP check-in at arrival, room service, an in room bar, unlimited wifi and access to the concierge lounge.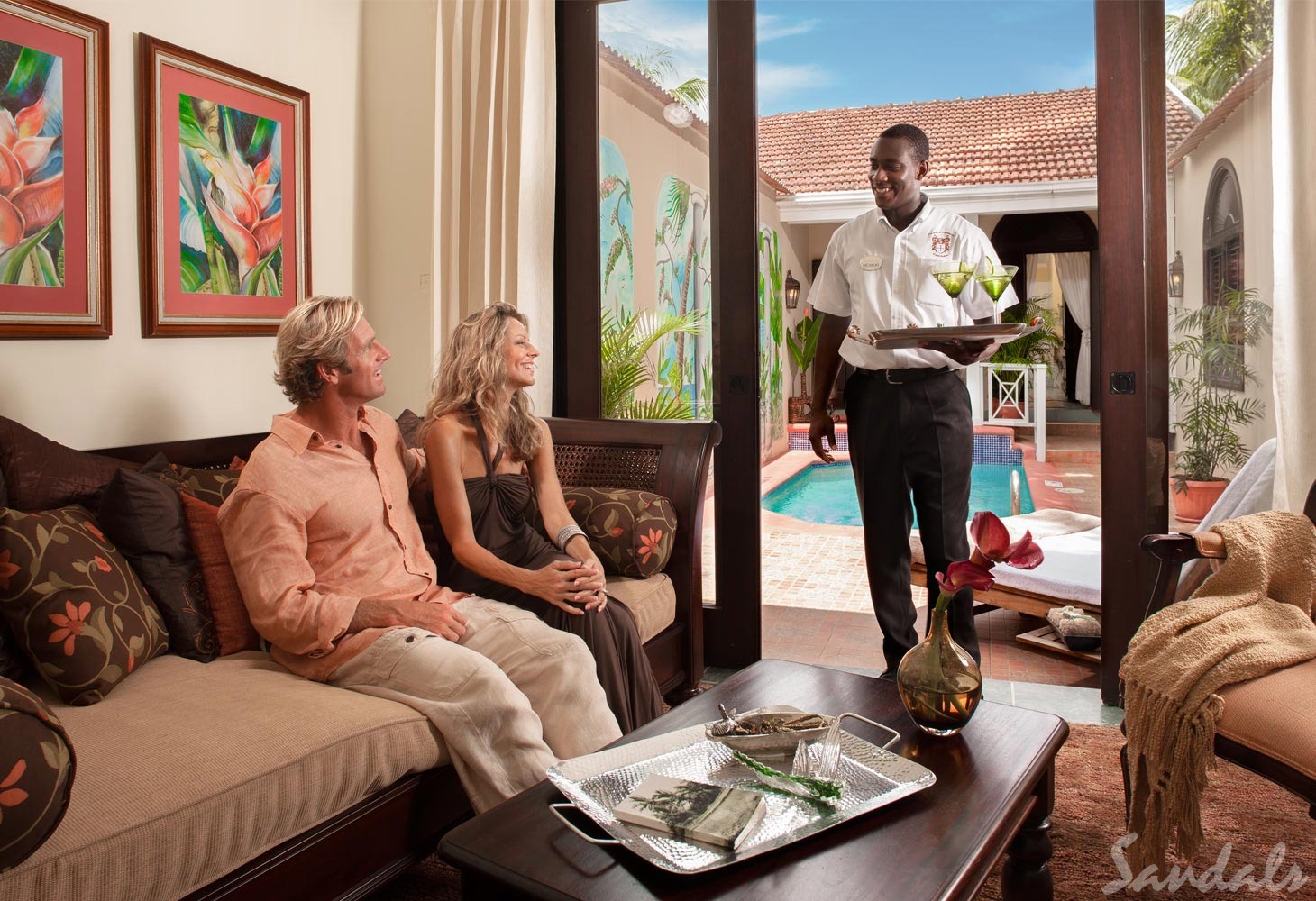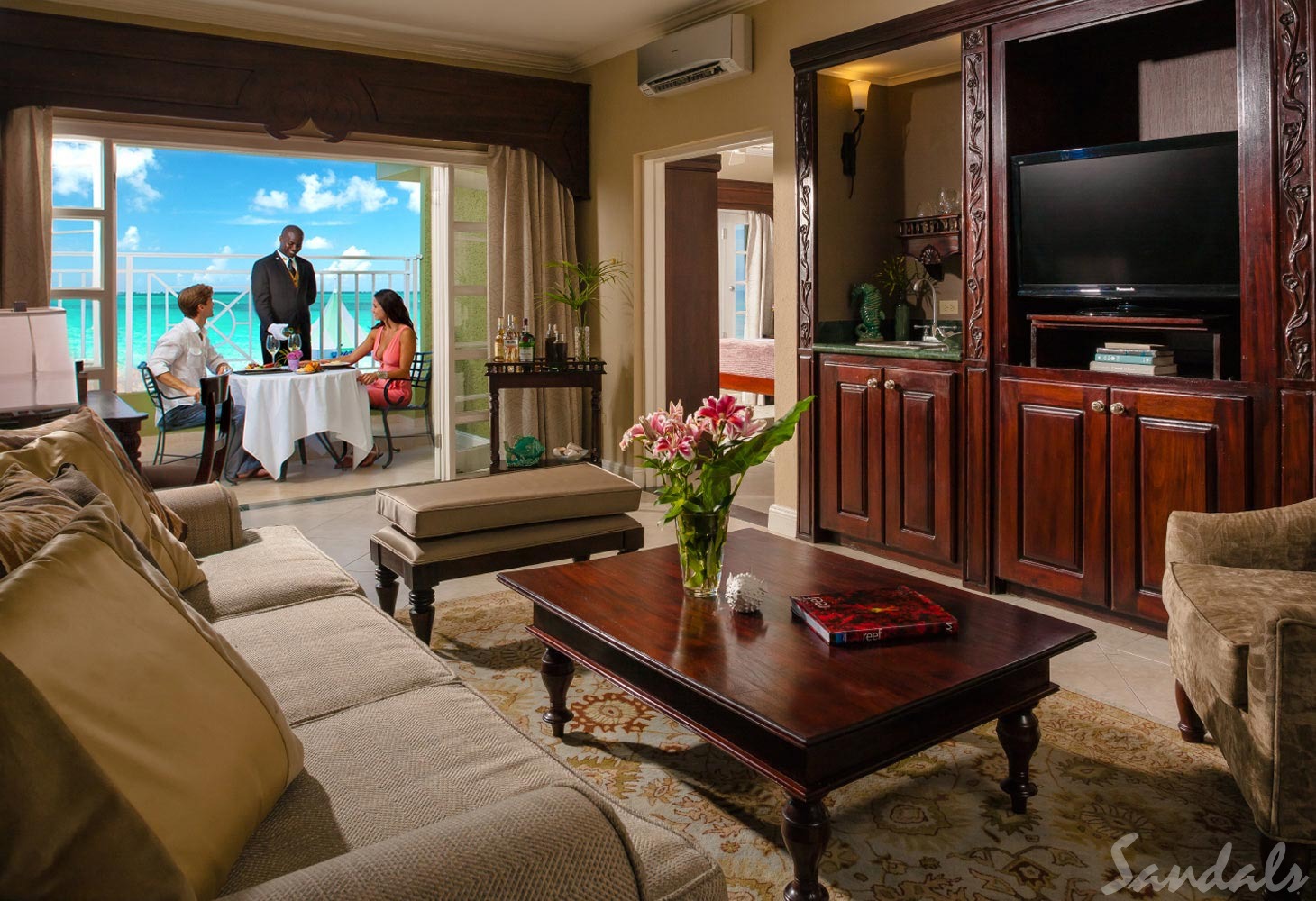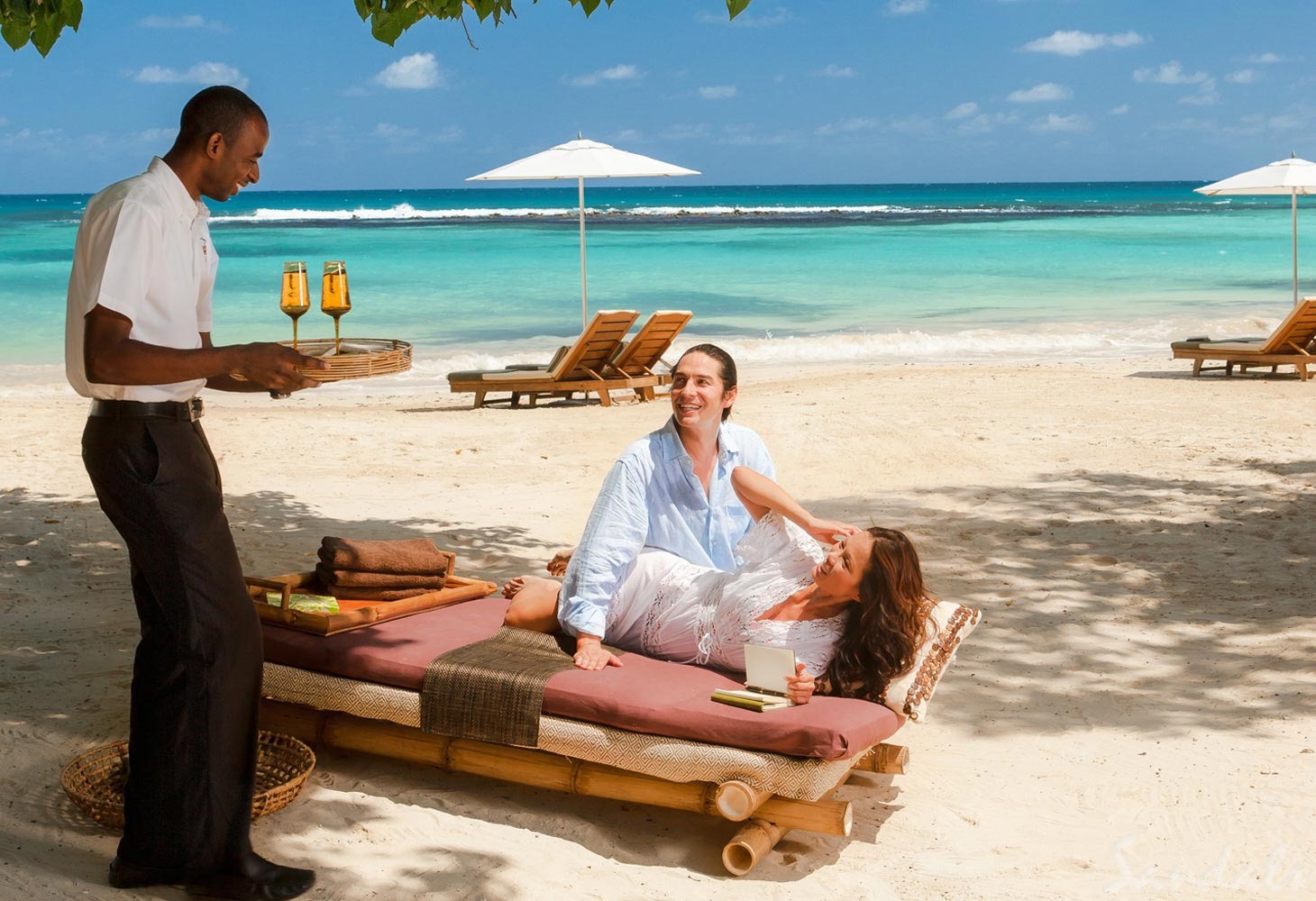 Butle
r Experience
– "When perfection itself simply isn't enough". Sandals offers an unprecedented resort Butler Service. When you book a butler level room at Sandals rest assured you will be provided with an unimaginably supreme standard of service and luxury. Your butler will greet you upon arrival at the resort and handle every and all of your requests from that moment forward. If you need your favorite lounge chair reserved for the day, a cooler full of your favorite beverage on the beach, or you want dinner reservations at one of the popular restaurants. No worries Mon'! Your butler will take care of everything.
How to Book Your Room
Due to the number of room options and amenities offered at Sandals Ochi Beach Resort, Stacey will personally work one on one with you to customize your travel package based on your needs and preferences (length of stay, room category, number of guests, flight options, etc.)
You can contact Stacey via email at stacey@wheredreamslead.com or phone at 304.449.4590 to get a custom quote.
Once you receive your quote, you can reserve your room online by placing a $400 per room deposit. This deposit can be placed by clicking the "Wedding Guest Payments" button and submitting the payment form. Please be sure to input your custom quote # for the confirmation # and select Stacey A. as your agent, so she can be sure to add you to our group. Reservations can also be placed by calling or emailing Stacey directly.
Initial Deposit of $400 due on the room at time of booking
FINAL PAYMENT DUE by March 20, 2022
Flight Itineraries due by April 1, 2022
FLIGHTS
Stacey will gladly assist you with your airfare to Jamaica. If you'd like to add it to your booking, please email her your travel dates and preferred airport. If you choose to book your own tickets, please be sure to fly into Sangsters International Airport (code MBJ). Airfare can be added once we are within 320 days of your return flight. If you book your own flights, please remember to provide Stacey a copy of your flight itinerary in order to arrange the ground transfers that are included in your room package.
Insurance and Cancellation
Travel insurance can be added to your package at the cost of the $114.00 per person. Insurance is highly recommended as travel suppliers, airlines and resorts often charge fees for trip change/cancellation after the deposit payment has been made. Dreams and Destinations Travel Agency is not responsible for penalties or fees should you change or cancel your trip and highly recommends purchasing the insurance. A pamphlet outlining the policy coverage can be provided. Please contact Stacey if you'd like to request a copy.
The cost of insurance is nonrefundable and insurance policies are non-transferable. In many cases the cost of insurance is less than the cost of penalties for cancellation.
CANCELLATION POLICY
LAND CANCELLATION PENALTIES:
If cancelled on or before April 3, 2022…………….No land penalty
If cancelled between April 4-19, 2022………………50% land penalty
If cancelled on or after April 20, 2022……………….100% penalty – no refund
*Land penalties are covered by travel insurance, if purchased (offered at initial deposit) – refund of penalties for covered reasons / refund in the form of a Sandals travel voucher for non-covered reasons. Go to http://www.tripmate.com/wpF389U/ to view the full travel insurance policy pamphlet (purchased after July 1, 2019)
COST OF TRAVEL INSURANCE IS NON-REFUNDABLE AND NON-TRANSFERABLE
PUBLISHED AND BULK AIR CANCELLATION PENALTIES:
Please ask Stacey about penalties specific to your flight details if purchased through Dreams and Destinations.