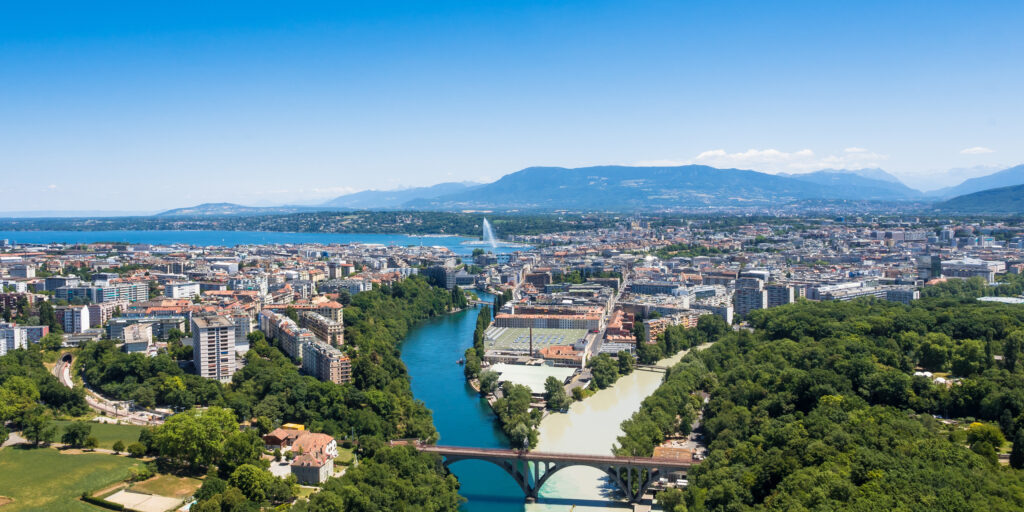 Geneva and Milan
October 1-7, 2023
On behalf of
NCMGMA
we are excited to announce an exclusive journey that will include stops to historic and beautiful European cities along with visits to the premier organizations in global healthcare.  We hope you join us in Geneva and Milan!
–NCMGMA   
Interested in attending our 2023 trip, but would like more information first?  Unable to attend in 2023, but would like to be among the first to hear  about new itineraries?  Please feel free to call or submit your information, comments, and questions using this form – NCMGMA Trip Interest List
2023 Schedule of Events
Sunday- October 1, 2023
Group arrivals today. Transfer will be provided from the airport to our hotel, where we will stay for the next 3 nights.  We'll meet as a group this afternoon for a city tour of Geneva followed by a welcome dinner where you will receive an overview of your stay.   Following dinner your evening will be at leisure.
3 Nights -EastWest Hotel Geneva
Monday -October 2, 2023
This morning we'll tour the UN where the WHO is headquartered.  The afternoon and evening are yours at leisure to explore Geneva and utilize your Geneva city pass.
Tuesday – October 3, 2023
Today we'll visit the IFRC where we'll hear a presentation from Alessandro Fedele .   Our event at the IFRC will be followed by a visit to the ICRC and the Red Cross Museum.
 This evening will be at your leisure.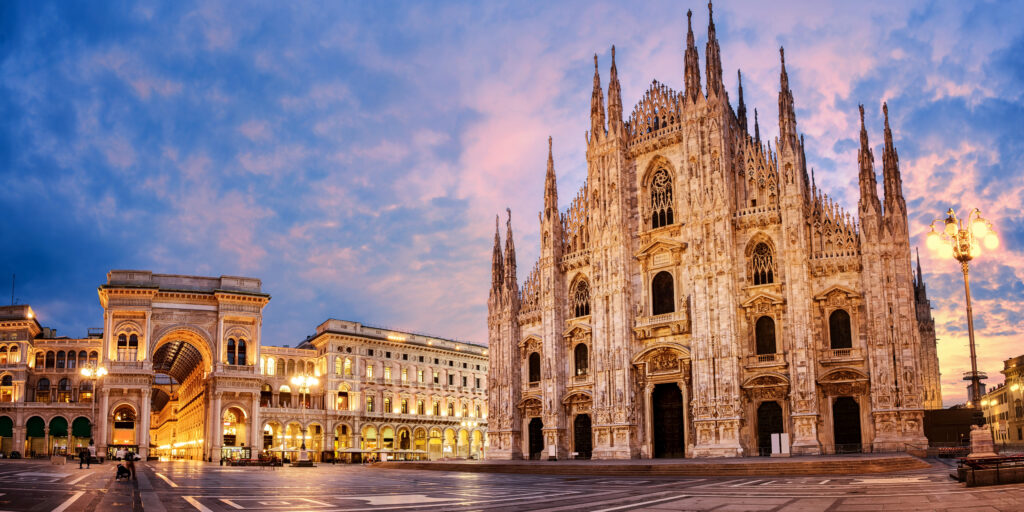 Wednesday – October 4, 2023
This morning we will check-out of our hotel and transfer to the rail station for our high speed train to Milan.  Upon arrival to Milan we will transfer to our hotel for check-in and this evening we'll enjoy a traditional Milanese dinner together.
Thursday – October 5, 2023
Today we'll explore Milan and enjoy a city tour together.  Lunch will be included today.  The remainder of your day is at leisure.
3 Nights -The Square Milan Duomo 
Friday – October 6, 2023
Today we'll meet with the Infectious Disease Unit at San Rafaelle University Milan.  This evening we'll meet for a farewell Aperitivo Hour, one of Milan's most famous customs.  Following our light bites and farewell toast the evening will be yours at leisure.
Saturday – October 7, 2023
Included airport transfers will run between the hotel and airport (MXP) today until 12:00pm.
What Is Included?
Package includes 6 nights centrally located hotel accommodation; transfers between airport and hotel; welcome event; city tours with guides and dinner in Geneva / lunch in Milan; daily breakfast; meals where listed as included; Geneva City Pass, one way rail ticket between Geneva and Milan; transportation for tours not designated as walking and to organizations in Geneva; onsite group host; all guide and driver gratuities.
*Order of itinerary subject to change in each city, pending health organization availability arranged by NCMGMA*
2023 Trip Package Price
| Single Adult In Room | Two Adults In Room |
| --- | --- |
| $4525.00 per adult | $3100.00 per adult |
Pricing is per person and doesn't include the cost of travel insurance. Insurance is available at $150 per person and is non-refundable after purchase.

Space for this trip is extremely limited and early deposit is highly encouraged in order to secure your spot. 
How To Book
Please click the RSVP & Book buttons linked on this page.  Upon submitting your form you will receive an invoice approval email and payment link to  complete the booking process and submit your $500.00 deposit.  Please put NCMGMA102023 as your confirmation.  You will also be required to select or decline the travel insurance.  If you select YES to the travel insurance*, please add $150.00 per person insurance cost to your initial deposit amount for a per person deposit of $650
*Insurance is nonrefundable, nontransferable and has to be added at the time of deposit
Flights 
You'll want to book a multi-city flight itinerary with your arrival flight into Geneva (GVA) and your departure flight from Milan (MXP).    Please be sure to arrive the morning of October 1st.
We will need your flight confirmation to confirm your round trip transportation from the airport.  Please provide your flight itinerary to us no later than  August 1, 2023. 
For any questions please feel free to reach out to us
1-866-585-1631 Toll Free 
Terms and Conditions
The hotel, guides and DMC have strict deposit and cancellation policies with penalties. However, we are able to offer name changes up to 45 days prior to arrival without penalty. Rates are based on a minimum of 10 rooms traveling and are subject to change if the NC MGMA group falls below 10 rooms.   Per our group contract please see cancellation dates and penalties below.  Travel insurance is highly recommended and is non-refundable once purchased. 
Cancellation Dates/Penalties
No penalty for cancellation prior to April 30, 2023
Cancellation between May 1 and June 1 – Deposit is non-refundable
Cancellation between June 2-July 21 – 50 % of the per person trip cost is non-refundable
Cancellation on, or after, July 22, 2023 – 100% of package cost per person is in penalty