Saturday, July 23, 2022
Welcome family and friends! We are so excited to announce that we will be celebrating our big day in Mexico! We always knew in our hearts that a destination wedding was what we dreamt of and where better to celebrate than the gorgeous beaches of Mexico surrounded by those we love! We would like to thank each and every one of you for your support, love, and patience during the planning process. Please join us while we promise forever to each other in paradise! Grab your passports and get ready to dance! We hope to see you all there for a week we may not fully remember, with friends and family we'll never forget!! 
P.S. The resort houses a kid and teen club, water slides, lazy river, and so much more! Kids are welcome and encouraged to join in the celebration!!
Stacey is our dedicated travel agent for our wedding group.  If you have any questions, concerns or just want to hear more about the options available, please feel free to reach out to her directly.  She will be the point of contact for booking your stay at Iberostar Selection Paraiso Lindo and can also assist you with flights, transfers, add-on activities, travel insurance and more.  
Iberostar Paraiso Lindo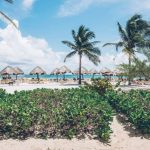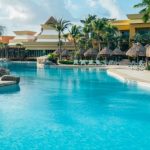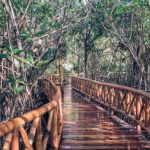 Enjoy the warmth of Mexico's Riviera Maya. Explore spectacular natural landscapes, endless beaches bathed by crystal clear waters and the exuberant splendor of coral reefs, lagoons, and tropical forests.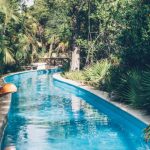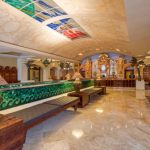 Situated along the sparkling blue waters of the Caribbean is Iberostar Selection Paraiso Lindo – All Inclusive, a charming Mexican village-styled resort where interconnected pools wind their way among thatched roof umbrellas and garden courtyards, as the sounds of tropical birds and gentle breezes fill the air.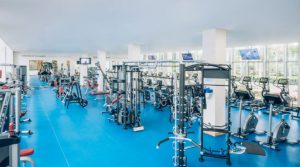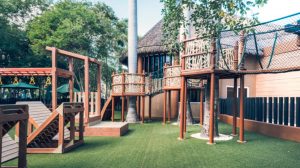 Kids will enjoy the waterslides, wave pool, playground areas, splash park and lazy river, kids club and more while the adults will enjoy the numerous resort activities, pools, trails, shows and maybe even some relaxation in the resort spa.
Room Rates
ALL INCLUSIVE PACKAGE:
All meals, non-alcoholic and alcoholic beverages, daily activities, evening entertainment, non-motorized water activities, ground transfers from Cancun International Airport to resort and back, taxes and gratuities.
3 night minimum – max of 3 adults per room 
Pricing Below is Per Person
Only requires a $100 per person deposit to hold your room reservation!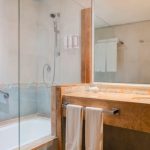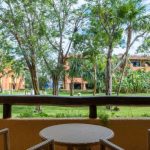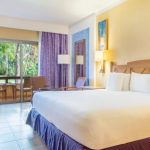 Iberostar Paraiso Lindo - Junior Suite
| Occupancy and Nights | Single Adult | Double Adult | Triple Adult | Child Ages 3-12 |
| --- | --- | --- | --- | --- |
| 3 Night Stay | $930 per adult | $575 per adult | $535 per adult | $340 per child |
| 4 Night Stay | $1,205 per adult | $735 per adult | $680 per adult | $420 per child |
| 5 Night Stay | $1,480 per adult | $890 per adult | $825 per adult | $495 per child |
| 6 Night Stay | $1,760 per adult | $1,050 per adult | $970 per adult | $575 per child |
| 7 Night Stay | $2,035 per adult | $1,210 per adult | $1,115 per adult | $655 per child |
All prices are per person
Reserving Your Room
You can reserve your room today by placing a $100 per person deposit.  This deposit can be placed by clicking the "Reserve My Room" button and completing and submitting the payment form.  You can use booking confirmation #107232200 and choose Stacey A. as your agent. Reservations can also be placed by calling or emailing Stacey directly.
Reserve Your Room
PAYMENT DEADLINES
INITIAL DEPOSIT OF $100.00 PER PERSON (plus travel insurance if applicable) – November 1, 2021
2nd Deposit of at least $500 per room – December 1, 2021
FINAL PAYMENT Due by February 15,  2022
Flight Itineraries due by May 1, 2022
FLIGHTS
Stacey will gladly assist you with your airfare to Cancun. If you'd like to add it to your booking, please email her your travel dates and preferred airport. If you choose to book your own tickets, please be sure to fly into Cancun International Airport (code CUN).   If you book your own flights, please remember to provide Stacey a copy of your flight itinerary in order to arrange the ground transfers that are included in your room package.
Travel Insurance  and Cancellation
We offer an optional comprehensive travel protection plan that provides a 100% refund, minus the cost of insurance for covered reasons and a 75% refund, minus the cost of the insurance, in the event that you need to cancel your trip for ANY other reason.  You are able to cancel your trip up to 3 days prior to your scheduled departure date.    
**NY state residents please reach out directly to Stacey for information on policies specifically for residents of New York**
Trip insurance is HIGHLY recommended as many travel suppliers, airlines and resorts charge fees for change/cancellation requests.   Dreams and Destinations is not responsible for penalties or fees should you change or cancel your trip. The insurance also provides you with medical coverage during your travels. The cost of insurance is non-refundable and insurance policies are non-transferable.  In many cases the cost of insurance is less than the cost of penalties or fees. Insurance MUST be purchased when submitting your initial deposit and cannot be added at a later time with the CFAR coverage.  Prices are listed below.  
For a full explanation of coverage and benefits please visit  http://www.tripmate.com/wpF436G.
Insurance Rates
Trip Cost Per Person
Insurance Cost
Per Person
Up to $2,500 pp
$179 per person
$2,501-$3,000 pp
$219 per person
$3,001-$4,000 pp
$279 per person
$4,001-$5,000 pp
$349 per person
$5,001-$6,000 pp
$419 per person
$6,001-$7,000 pp
$489 per person
Rates are based on the per person trip cost.
CANCELLATION POLICY
LAND CANCELLATION PENALTIES: 
If cancelled on or before April 21, 2022…………………….Penalty of $100 pp  
If cancelled between April 22-May 6, 2022………………Penalty of $100 pp + 1 nt. penalty  
If cancelled on or after May 7, 2022…………………..………….100% penalty – no refund
PUBLISHED AND  BULK AIR CANCELLATION PENALTIES:
Please ask Stacey about penalties specific to your flight details if purchased through Dreams and Destinations.
*Room penalties are covered by travel insurance, if purchased (offered at initial deposit) – 100% for covered reasons / 75% for non-covered reasons.  Go to www.tripmate.com/wpF436G to view the full travel insurance policy pamphlet (purchased after Feb. 1, 2021)
COST OF TRAVEL INSURANCE IS NON-REFUNDABLE AND NON-TRANSFERABLE
Reserve Your Room