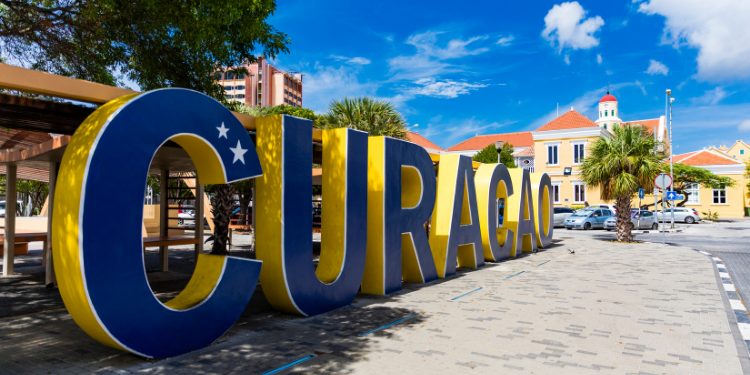 A Little Bit About Curaçao
Curaçao is a beautiful island located deep in the Southern Caribbean, just east of Aruba and 90 miles north of Venezuela. The island is an autonomous country within the Dutch Royal Kingdom, similar to its sister islands Aruba and Bonaire. Due to Curaçao's location outside of the hurricane belt it enjoys year-round ideal weather a daily average temperature of 84° and an average daily water temperature of 82°.
Curaçao is a multicultural destination with a rich history that dates back to the Arawak people who first inhabited the island; followed by European conquests from Spanish, Portuguese, and Dutch. The destination has continuously remained in Dutch hands since 1816 and in 2010 became an independent government within the Dutch Kingdom, like Aruba. The official languages in Curaçao are Dutch, Papiamentu, and English, but Curaçao's native language is Papiamentu. Papiamentu is a Creole blend of African, Spanish, Portuguese, Dutch, French, English, and Arawak Indian and is the language you'll most frequently hear on TV and in the street.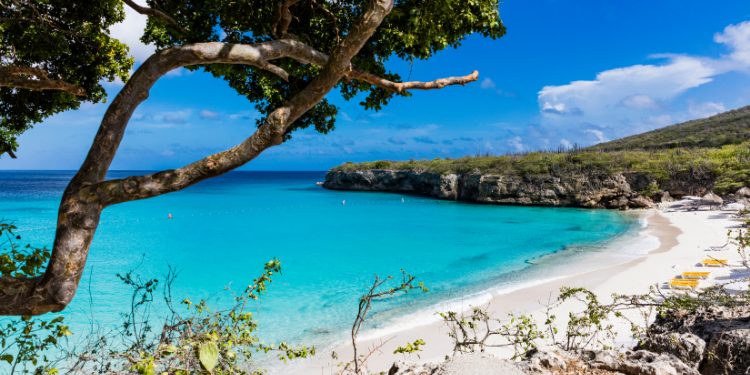 Things to Enjoy on the Island
Curaçao has so much to offer visitors and, with the island ranked as being one of the most affordable Caribbean islands to visit, vacation budgets can go a little further here. The official currency of Curaçao is the Netherlands Antillean Guilder, but the US dollar is widely accepted everywhere. Of course most visitors to the Caribbean are in search of the perfect beach vacation. Curaçao definitely doesn't disappoint with its 35 different beaches, all within a short drive of each other. In fact, it only takes an hour and a half to drive the island's entire length!
Curaçao cuisine also reflects the island's multicultural roots and with a number of traditional Dutch delicacies, along with an array of Afro-Caribbean, Venezuelan, and Indonesian influenced dishes that create and exciting and diverse blend of flavors. Visitors will want to try Curaçao's signature dish, Keshi Yena. This baked delicacy is made from cheese stuffed with meat, olives, capers, onions and tomatoes. Yum!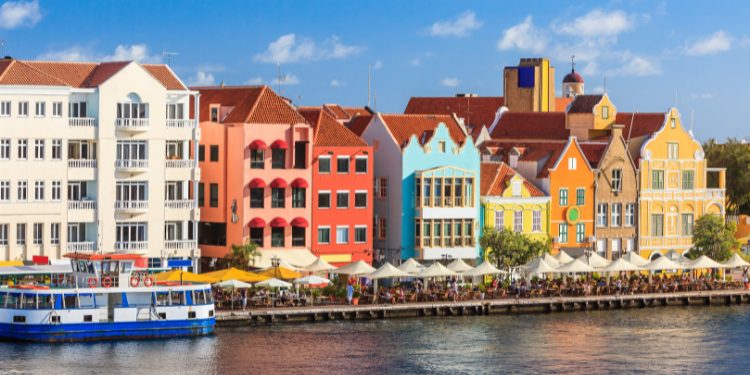 The oldest area of Curaçao, Willemstad's Historic Area, Inner City and Harbour is a UNESCO World Heritage Site with architecture that reflects European urban-planning concepts and architectural styles from Netherlands, Spanish and Portuguese colonial towns. Art lovers will enjoy the vibrant buildings, wealth of galleries, museums and stunning murals visible throughout the island.
Curaçao has a hopping nightlife scene for those looking to fill your days and nights with fun. Live music is a staple of this multicultural island, and all types of music can be heard, from jazz to Soca to Calypso. There are a number of music festivals on the island and an annual Carnival.
Curaçao has long been a favored location for divers with over 70 different dive sites around the island including reefs, walls and sunken ships and are protected from strong currents. Most dive sites on the island can be accessed from shore. In fact many resorts have house reefs perfect for both divers and snorkelers alike!
Curaçao is definitely a destination that should be on every traveler's radar! For more information, or to plan your vacation to Curaçao, reach out to us via the contact form linked at the top of this page.
Happy travels!